DYNASAT Innovation and Risk Manager, Dr. Nicolas Chuberre was one of the speakers at the joint ESA & 5G-MAG Workshop Reinventing Satellite Broadcasting for the 5G Era, which took place on December 1, 2021.
Several technological advances and value chain transformations open unexplored paths for SatCom systems exploitation such as networks softwarization, AI/ML for networks and services automation and the data curation for secure and trustful satcom data transport. Global collaborations and synergy finders with different ecosystems such as terrestrial telecomunication, media industries, as well as across several vertical sectors i.e., automotive, PPDR, etc., and societal actors are of foremost importance to shorten the development and field validation of 5G/6G SatCom systems and services with a fast go-to-market strategy. "Reinventing Satellite Broadcasting for the 5G era" organized an interactive workshop to foster the discussion between satellite, terrestrial infrastructure and service providers, media and other verticals representatives and industry, addressing the requirements and potential solutions for evolved media distribution and 5G satellite systems and service delivery chains.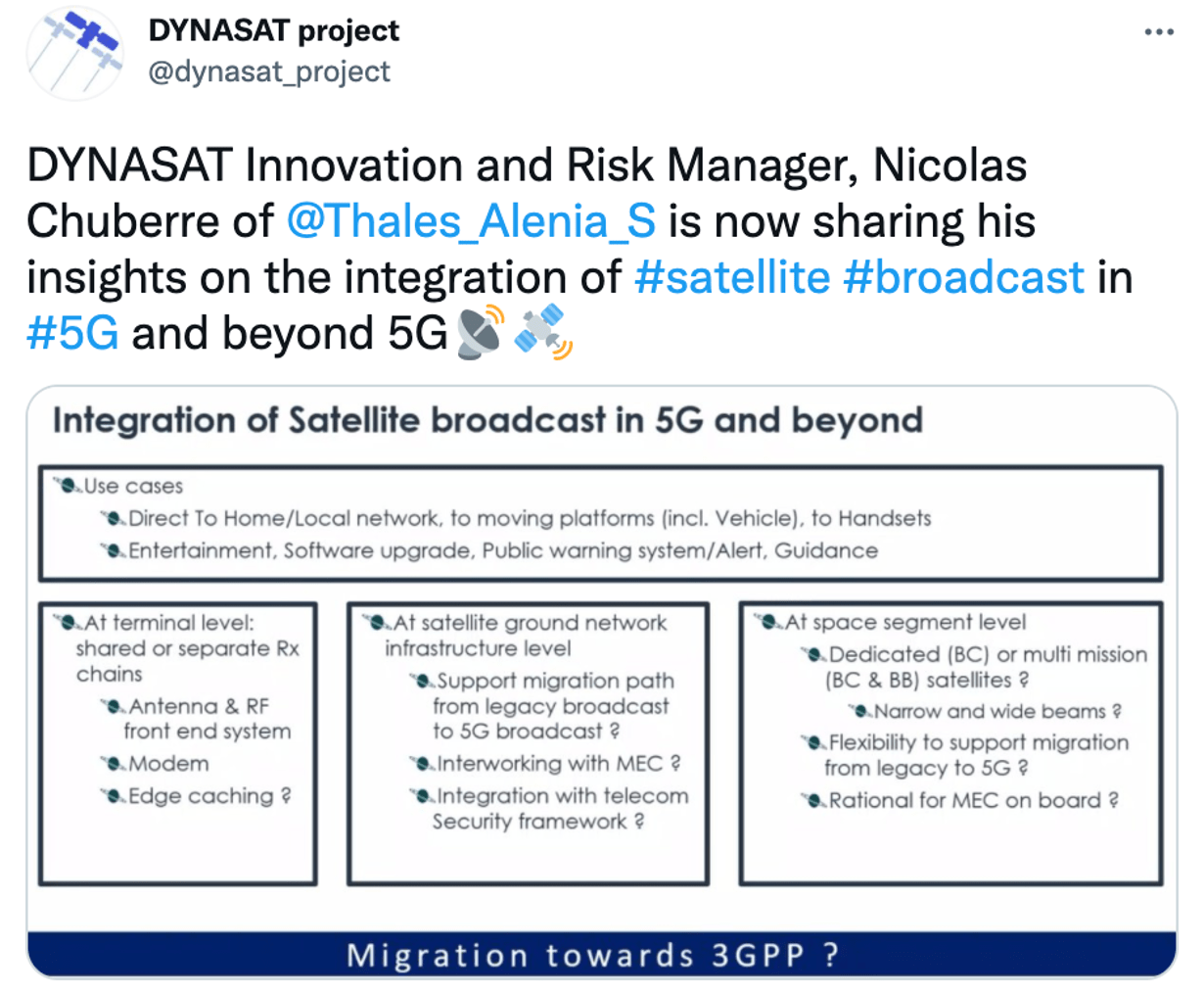 Dr. Chuberre spoke at Session 2: Satellite and the 5G Media Ecosystem where he shared his insights on the integration of satellite broadcast in 5G and beyond. According to Dr. Chuberre, "Integrated satellite broadcast/broadband is the future" – "it's just a matter of finding a path to get there."
More about the workshop can be found here.