When:
June 1, 2021 – June 3, 2021
all-day
2021-06-01T00:00:00+02:00
2021-06-04T00:00:00+02:00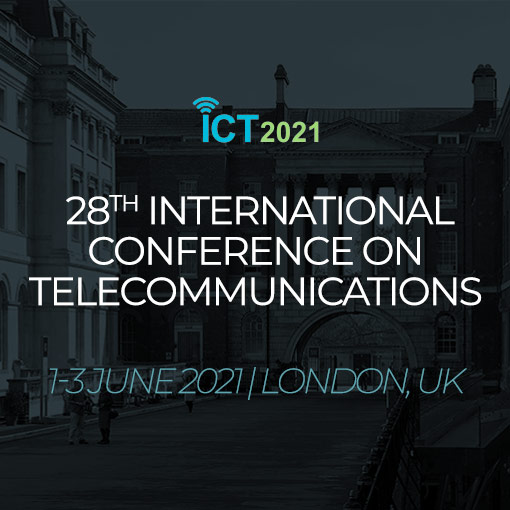 On 1-3 June 2021, the 28th International Conference on Telecommunications will be hosted in London, United Kingdom. The aim of this conference, which is technically co-sponsored by IEEE Communications Society,is to provide a forum for researchers and technologists to present new advances and contributions in the form of keynotes, tutorials, workshops as well as regular and special sessions with the objective to share ideas and progress in the field of wireless communications, networking and signal processing.
This twenty eighth edition of the ICT event will focus on promoting new ideas, state-of-the-art research and development as well as visionary future directions in telecommunications.