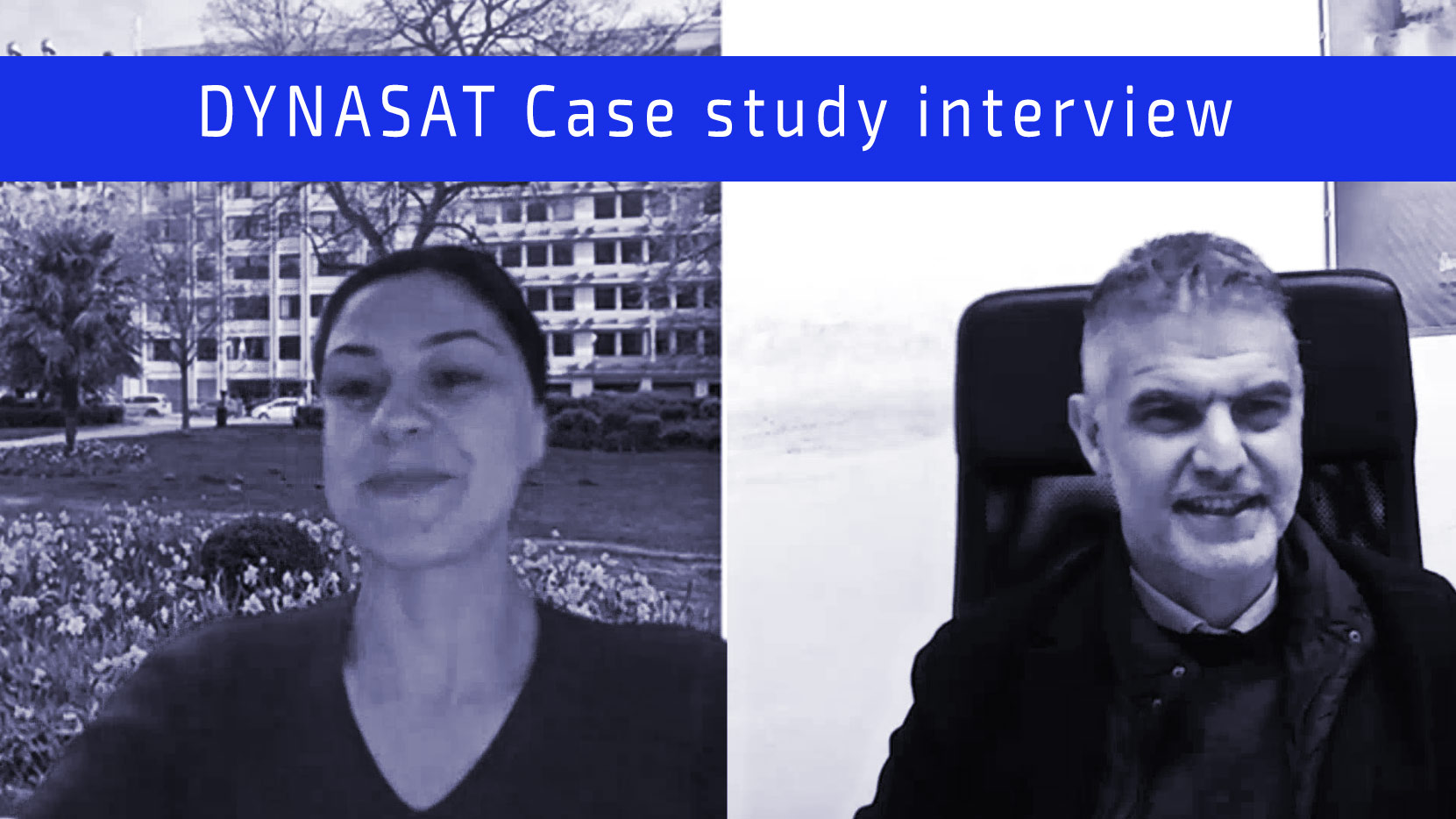 On November 9, 2021, DYNASAT Project Coordinator, Prof. Alessandro Vanelli-Coralli was interviewed by Ms. Mariam Yeghyan, the Policy Researcher at the European Future Innovations System (EFIS) Center to talk about the DYNASAT standardisation efforts.
The DYNASAT project has been contacted by the team at the EFIS Center (Brussels) and the University of Applied Sciences Krems (Vienna) in the context of the ongoing project "Scoping study for supporting the development of a Code of Practice for researchers on standardization – RTD/2021/SC/005". The project has been contacted as a follow-up to the online survey focused on standardization activities of Horizon 2020 projects that the DYNASAT Project Coordinator recently filled in and asked for further contribution in a form of an interview. The interview took place on November 9, 2021, and focused on success factors and barriers in relation to the valorization of the project results thanks to the involvement in standardization activities.
The main take-aways from the conversation include:
The DYNASAT project contributes to standardization through its project partners, several of which have been involved in the development of integrated Terrestrial and Non-Terrestrial Networks for over two decades.
DYNASAT benefits from the presence and input of key actors of the NTN standardization in 3GPP and SatCom in ETSI.
DYNASAT has two main research streams: One of them aims to contribute to the development the NTN standardization while the second one is dedicated to blue skies research in preparation of new NTN systems.
The standardization success of a project cannot be defined solely as the inclusion of a technique or technology into a standard; This is far more complex than that.
Dive deeper. Watch the recording of the interview to hear more insights shared by Prof. Alessandro Vanelli-Coralli.
What are standards?
Standards are agreed on definitions or specifications of units, methods, tests products, processes, or services. They provide a basis for mutual understanding not only for organizations but also for individuals. Some might not realize but standards are everywhere. Their goal is to make life easier, safer, and healthier for both consumers and businesses. They are useful for optimizing performance, ensuring the health and safety of consumers and workers, protecting the environment, and enabling businesses to comply with relevant laws and regulations.
What is standardization?
In Horizon 2020 context, standardization is identified as one of the innovation-support measures as it can help bridge the gap between research and the market by enabling an efficient transfer of research results to the European and international markets. One of the main benefits of standardization activities is the facilitation of technological cooperation and knowledge transfer. For Horizon 2020 projects, such as DYNASAT, standardization is a way to increase the impact outside the consortium, in particular toward the industry and society as a whole, by providing dissemination and facilitating the exploitation of project results.